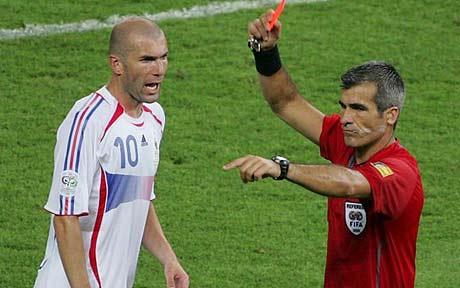 Introduction
India is witnessing a swift change in consumer behavior in online retail. There has been a whopping 65 per cent growth in internet users with 56 crore users in India. Amazon, Flipkart, Snapdeal and Myntra  are the popular online shopping options that benefit customers with the convenience of 'Direct to Home' delivery at a discounted price. Healthcare has also evolved, offering options of purchase drugs, diagnostics and medical e-consultation.
Urbanization and nuclear families have resulted in the isolation of the elderly in the family and has reduced their access to healthcare. People in rural villages travel distances to access healthcare. Moreover, non-availability of wide range of drugs in pharmacies make consumers visit multiple retail pharmacy to purchase a complete prescription. This pain-factor of accessibility is obviated by the advent of medicine aggregators on a digital platform.
Chronic diseases like high blood pressure, diabetes etc. are not restricted to the elderly. They entail long term medication and patient compliance is essential for positive outcome. Adopting e-Commerce will help overcome the barriers to easy access to drugs.
e-Pharmacies have been operating in North America and Europe for over two decades. The total market size was reported at approx. USD 29.3 billion in 2014 and is estimated to grow at a CAGR of 17.7%, reaching a valuation of USD 128 billion by 2023. Over 30% of purchases in the USA and Europe are through digital platforms.
Indian consumers have started using online healthcare services recently. A study conducted by the Bureau of Research on Industry and Economic Fundamentals (BRIEF) with a sample size of 4600 participants revealed that 90% of people were open to buying from e-Pharmacies. The key findings of the study revealed that 68% bought from physical pharmacies which are still the primary source of medicines, 63% bought medicines for chronic diseases like high blood pressure and diabetes, 50% bought medicines without prescriptions and 67% were charged different prices for the same medicine at different pharmacies.
India has approximately 50 e-Pharmacy startups that have raised USD 140 million in funding in 2018. The major players are Netmed, Medlife, PharmEasy and 1mg.  Online pharmacies are on a hiring spree and look to double their employee count in the next financial year creating over 10000 -15000 jobs in the next six months. It is expected that the e-Pharmacy model could account for 5-15% of the total pharmaceutical retail market valued above INR 100000 crores in India.
Business Model
Websites and mobile applications are the technology behind the model of e-Pharmacies. Consumers scan their doctor's prescription and upload it on the app to order the medicines. A team of registered pharmacists then verify every prescription, forwarding it to the retail pharmacy that delivers it. In most cases the  retail pharmacies are associates or partners with the digital platform. This web and mobile based platform facilitates the connection between the consumer and retail pharmacies.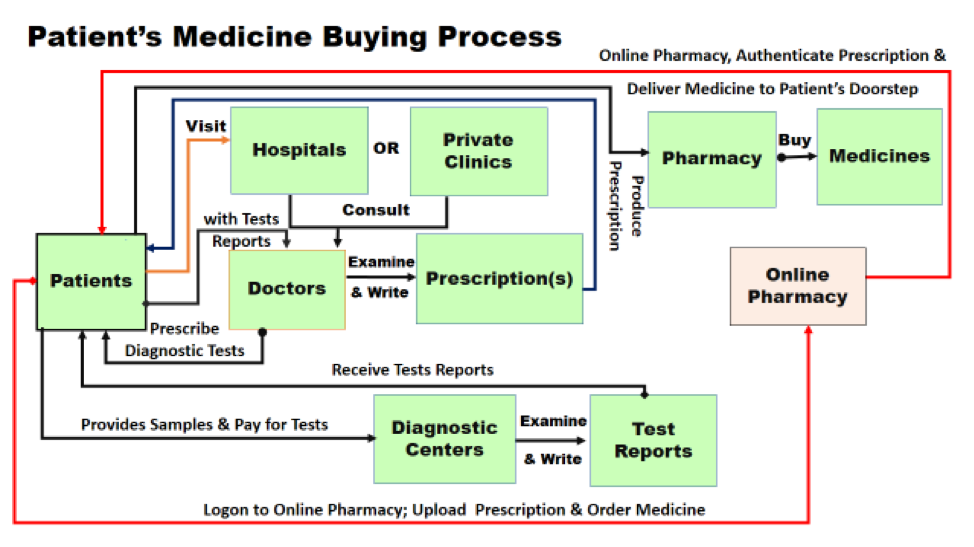 In the above diagram, the system is fragmented and not connected. Patients often have to visit multiple retail pharmacies to purchase the complete prescription and waiting time at diagnostic centers and clinics is high causing several difficulties and inefficiencies. e-Pharmacies are an integrated system where pharmacies, patients and physicians are connected. In this connected system patients are benefitted in terms of time, cost, delivery and ease of use. There are uses as well as abuses in the digitally integrated system. Delivery of medicines without prescriptions could lead to self-medication and abuse of narcotic drugs.
Regulations
Promoters of the digital platform are regulated by the Information Technology Act 2000 and pharmacy retailers are regulated by Drugs and Cosmetic Act 1940, Drugs and Cosmetics Rules 1945 and Pharmacy Act 1948. Online pharmacies come under the same Drugs and Cosmetics Act but an amendment to include them by the Government of India is on the anvil. Maybe by the time this paper is published the amended legislation will be in public domain. Meanwhile all operating e-pharmacies have reportedly been registered with the Central Drugs Standard Control Organization (CDSCO) and follow the laws of selling medicines through registered pharmacies having retail license and a registered pharmacist on payroll. A prescription is mandatory to dispense and deliver an order. Narcotic medicines like morphine and other habit-forming drugs like sleeping pills under Schedule X is not delivered by e-pharmacies.
Threat from Offline Pharmacies
The All India Organization of Chemists & Druggists, representing 8.5 lakh traditional retailers, recently went on strike opposing e-Pharmacies. They believe their livelihood is threatened by e-Pharmacies. Both Chennai and Delhi High Courts have banned online retail pharmacies based on the petition received by the respective Chemists Association on the grounds that they don't possess a valid license. e-Pharmacy association has challenged the ruling since the Government has not finalized the policy for the online pharmacies.
NITI Aayog is in favour of the online pharmacies which offer access to cost effective quality medicines in a timely manner.
Benefits to Consumers
Lower prices, discounts, convenience of ordering and home delivery are some of the benefits for consumers with e-Pharmacies. The anonymity of the internet encourages patients to seek information about medicines that they would otherwise avoid. Mental health is one area where the consumers wish to maintain confidentiality and opt for online consultation and medication. e-Pharmacies pass their margins onto the consumers in reduced prices. Leading e-Pharmacies like 1mg, PharmEasy, Netmed and Medlife also offer body check-up and diagnostic services. This offers convenience for sample pick-up and soft copy of report to the physician and patient.
Medical practitioners who prescribe medication have a positive perception about the functioning of e-Pharmacies looking at the benefits offered to the patients. Physicians should familiarize themselves with a few reputable and legitimate online pharmacies that they can recommend to their patients.
A Pilot Study
A pilot study with 30 respondents conducted by us revealed that only 17% of the sample group have purchased medicines online. Awareness is low and e-Pharmacies reliability needs to improve.
The writer has had personal experience of purchasing medicines from all four major e-Pharmacies namely 1mg; PharmEasy; Netmed and Medlife:
Downloading the apps was easy and all verified the uploaded prescription. Both COD and online payment was offered.
Deliveries were made within 24 hours with products within the expiry date, authentic packs and safe packaging.
Digital records are maintained, orders can be tracked and traced and reminders for refill were offered.
Diagnostic services at discounted rates and free medical consultation for the first time was offered.
Conclusion
Government of India aims to release a well-defined policy and guidelines for e-Pharmacies with sufficient regulatory controls so that the benefits of online pharmacies is made available to consumers in India. e-Commerce is the business mantra for the future and everyone will have to adapt with the changing trends.
References:
FICCI – e-Pharmacy in India: Last Mile Access to Medicines – Frost & Sullivan
IBEF, 'The Rise and Rise of E-Commerce in India'- January2013
Tabassum Barnagarwala, Maharashtra: Regulations soon for e-pharmacy ( Indian Express 4May 2018)
Chetna Desai – Online pharmacies: A boon or bane? Indian J Pharmacol. 2016 Nov-Dec; 48(6): 615-616
Survey on Drug Retail Practices by Bureau of Research on Industry and Economic Fundamentals (BRIEF)
Khosla & B.Sarkar Driven by funding, online pharmacies step up by hiring ET Jan22 2018