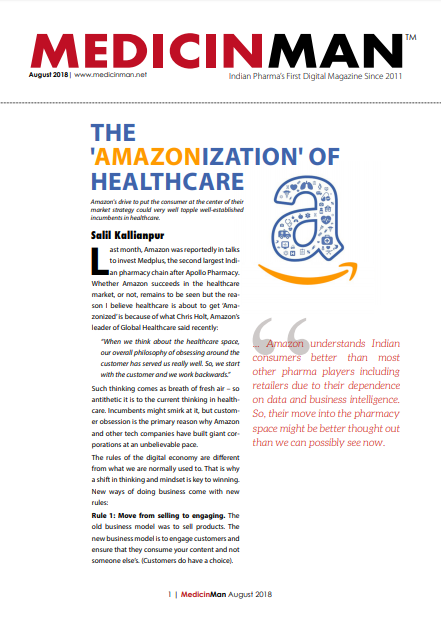 Inside this Issue
1. The 'Amazonization' of Healthcare by Salil Kallianpur
Amazon's drive to put the consumer at the center of their market strategy could very well topple well-established incumbents in healthcare.
2. Quality – A Key Issue at OPPI, IPA and IDMA Joint Summit by Vivek Hattangadi
Vivek Hattangadi reports on the issue that is keeping industry CEOs awake at night, in an otherwise globally respected industry
3. DigiStorm 2018 – To 'Do' Dgital or 'Be' Digital – that is the Question by K. Hariram
Digital is has changed how we travel, consume news, connect with friends and family and buy groceries – what is its true impact on healthcare?