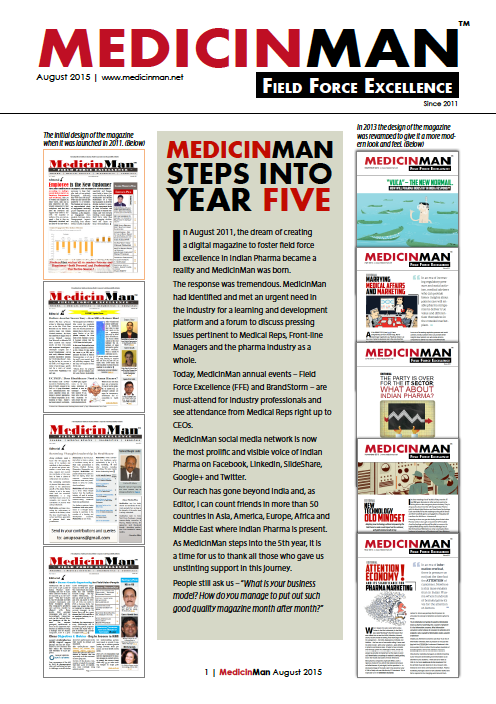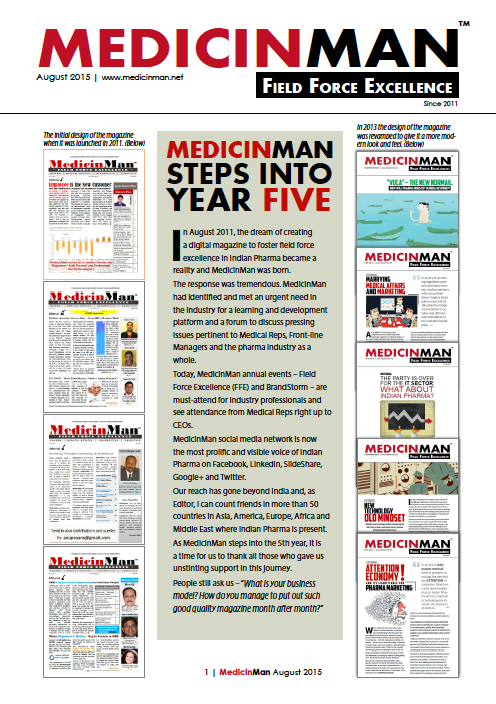 Inside this Issue
1. Is Your Field Force Regulation-Proof? by Daxesh Patel
The only way to ride the incoming tide of regulations and guidelines is for pharma to invest in field force learning and development.
2. Leadership Training that Makes a Difference by Gopal Kishore
How to design and deliver a leadership training program that has tangible impact on participants.
3. Catching Them Young by K. Hariram
Grooming the next generation of pharma sales professionals can be taken up by first and second line managers as an 'industry cause'.
4. Getting Sales Contests Right by Amit Jain
How to design a sales contest that brings in the desired results at the right price.
5. To Coach or Close Sales? by Sunil Bajaj
Many Front-line Managers are too busy chasing sales targets to spend time coaching their MRs for sales excellence. This needs to change.
6. Production Planning for the Brand Manager by Vivek Hattangadi
As sales forecaster, the brand manager plays a very important role in production planning and material management strategy of the company.