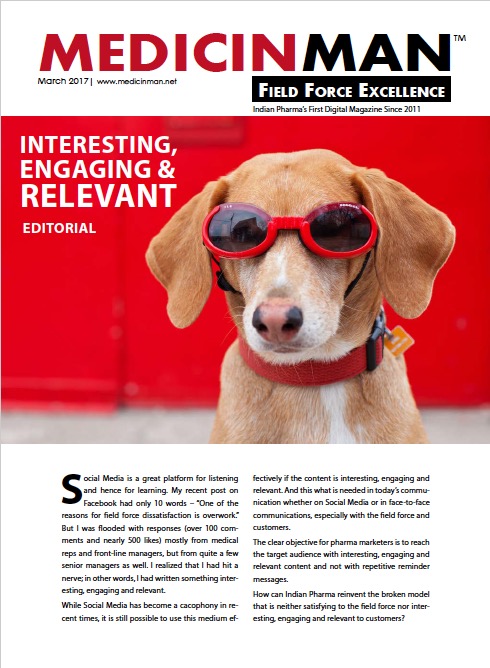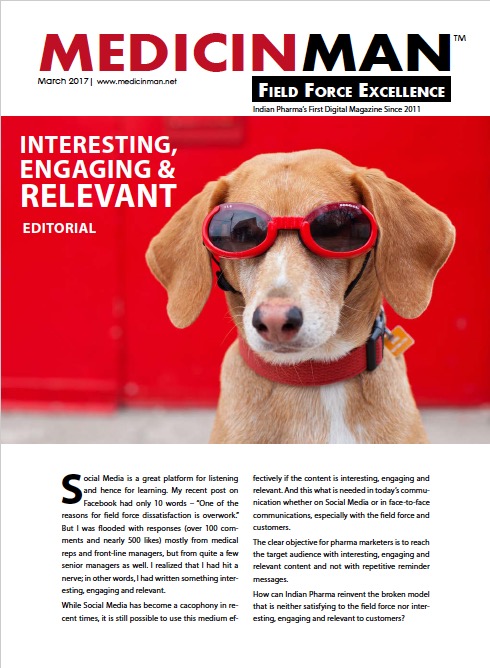 Inside this Issue
1. Pharma Success Story: Medical Rep to Country Manager by Deepak Sharma
Deepak Sharma shares his story of finding success in Pharma and what it took him to get there.
2. Year-end Performance Reviews: Retrospective or Prospective? by K. Hariram
As the financial year comes to a close and performance reviews are around the bend, how should this important exercise be conducted? 
3. The Five Drivers of Brand Equity by Vivek Hattangadi
A clear formula to audit and increase the perception and recall of your brand in the Doctor's mind.
4. Case Study: Moving to a Competency-based HR System in Pharma by Diksha Fouzdar
In the wake of an acquisition and FDA warning, a large pharma company decided to completely overhaul its existing HR systems – here is the process and outcome.