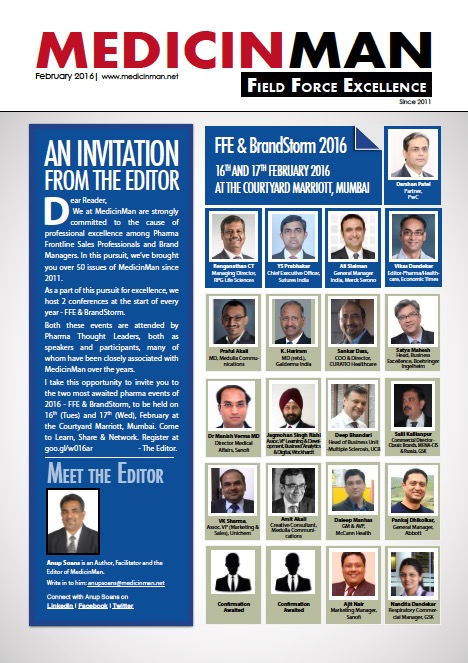 Inside this Issue
1. Implementing New Ideas: Lessons for Product Managers by Raja Reddy
When driving a new sales plan, high levels of motivation in the sales team is necessary but not sufficient for the success of the plan. Having the right skills and free and open feedback mechanisms are key.
2. Always Be Coaching by K. Hariram
Sales Coaching is the ABC of sales success. Why is it that so few get it right?
3. Sales Targets: Getting it Right by Amit Jain
How to set sales targets that are challenging but fair.
4. E-detailing: A Primer by Vivek Hattangadi
A quick take on the important digital touch points pharma can use to reach out to Doctors.