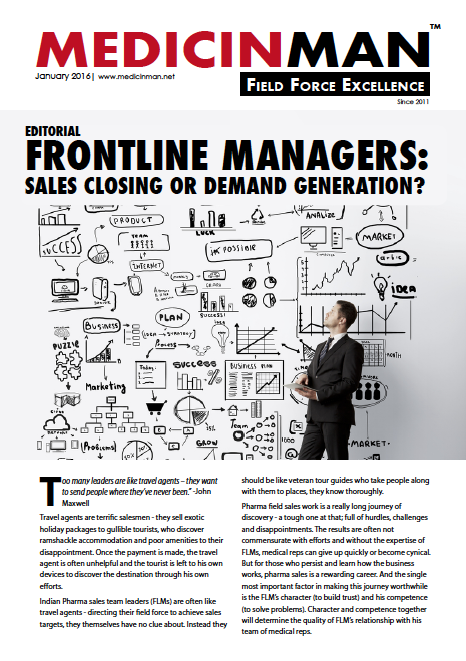 Inside this Issue
1. Parle-G: Still Number One by Vivek Hattangadi
How this 80 year old brand still has 80 percent market share.
2. The University of Pharma Sales by Raja Reddy
What the author learned about success and life on his journey from Medical Representative to Group Product Manager.
3. Nine Accountability Boosters for Frontline Managers by K. Hariram
9 habits that will inspire the confidence of your team members in your Leadership.
4. Bridging the Trust Deficit by Satish Kota
Indian Pharma has contributed immensely to society but needs an image makeover to change negative perceptions.
5. Impact of Frontline Leadership on Efficiency: A Case Study by P. S. Parameswaran
The actions of the Frontline Manager, more than anything else, has a direct impact on how employees perform.
6. Cost-Effective Learning by Gopal Kishore
Using technology to make learning personalized is both cost effective and impactful.
7. Smart Pills by Ramandish Arora, Mohit Kumar Bhutani, Richa Goyal, Mahendra Kumar Rai
Are ingestible sensors the next big thing in patient adherence?