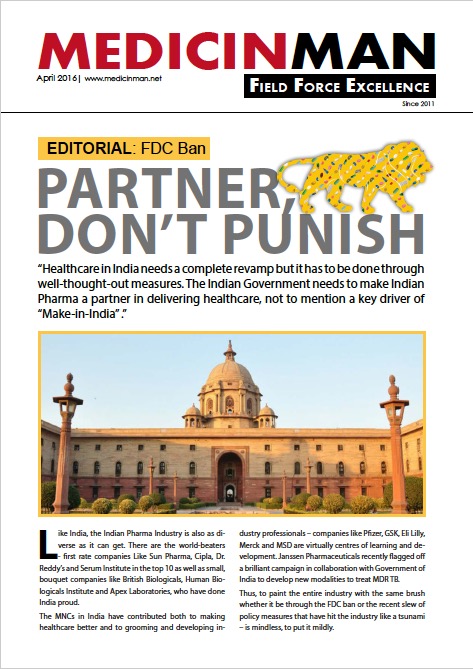 Inside this Issue
1. Three Simple Ways to Step Up Your Role as a Firstline Leaders by Vivek Hattangadi
Using Empathy, Focus and Presentation to earn the confidence of your team and produce outstanding results.
2. What Makes a Brand Management Strategy Successful? by Genesh Kuriakose
What every Pharma Brand Manager needs to know about crafting a successful Brand Strategy over the lifecycle of a product.
3. Application of Porter's 5 to Pharma Marketing by Pankaj Mehrotra
A tried-and-tested competition analysis framework, applied seamlessly to pharma.
4. Market and Morals in Pharma by Salil Kallianpur
Free markets are by nature amoral. To get moral (or 'just') outcomes from an amoral market requires a well-developed governance system – which India presently lacks.
5. NOT Business as Usual by Jay Mehta
How the New Generation of Pharma Professionals Will Embrace Change and Disruption.