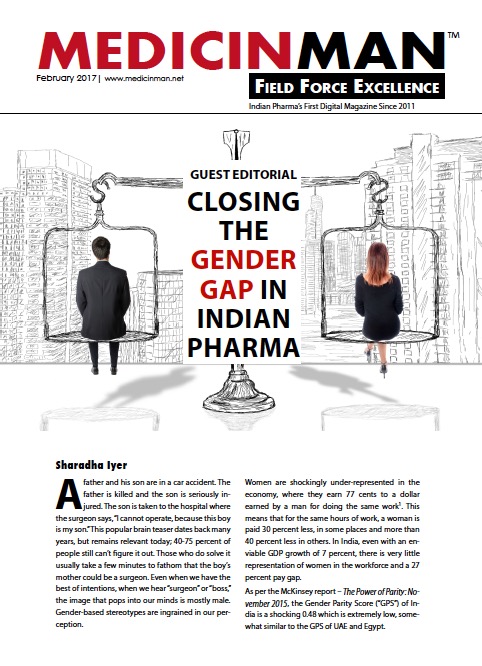 Inside this Issue
1. A Salesforce Retention Strategy for Indian Pharma by K. Hariram
A quantitative and qualitative approach to measuring and stemming the tide of attrition in pharma sales.
2. "I Am Waiting for the Day When Pharma Hires a CEO from a Tech Company" an Interview with Salil Kallianpur
Salil Kallianpur – Executive Vice President – Primary Care at GSK shares his thoughts on Indian pharma in 2017 and beyond with MedicinMan.
3. 1st World Pharma Brand Managers Day by Prof. Suniel Deshpande and Vivek Hattangadi
A report on the 1st World Pharma Brand Managers Day which began with a Pharma CEO Conclave.
4. Pharma L&D Beyond the Classroom by Diksha Fouzdar
Real learning almost always takes place outside the classroom, but internalizing that in L&D requires a mindset change.