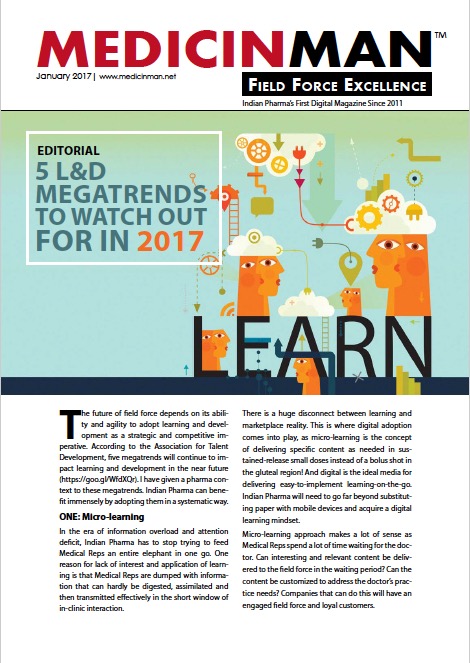 Inside this Issue
1. Frontline Management: What Indian Pharma Needs to Get Right in 2017 by K. Hariram
10 pointers to get your FLM strategy right in the new year.
2. Embedding a Culture of Learning and Development in Pharma by Diksha Fouzdar
How pharma can make learning and development deliver real value to employees and become a part of the company's DNA.
3. Emotional Marketing: From Fear to Love and Belonging by Vivek Hattangadi
Fear and Love are two of the most powerful of human emotions – here's how pharma marketing can put them to use.