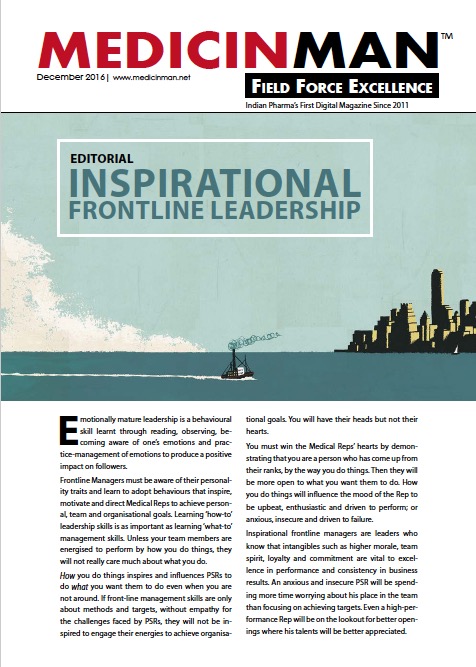 Inside this Issue
1. The Dead Sea Effect in Talent Management by K. Hariram
How to avert the flight of top talent from your organization.
2. The Audit Mindset: The Key to Successful Implementation of Compliance Practices in Pharma by Diksha Fouzdar
For companies to become and stay compliant, a thorough change in mindset is needed – from an adhoc approach to a systems approach.
3. Emotional Marketing: From 'Needs' to 'Wants' by Vivek Hattangadi
Different emotions trigger different actions – a look into different emotional states and how they can be put to use in pharma marketing.
4. Top 20 Things Every Digital Health Marketer Should Know by Dr. Ashwin Bonde
The importance of preparing for the next level of your career by acquiring the requisite knowledge, skills and attitude before you get there.