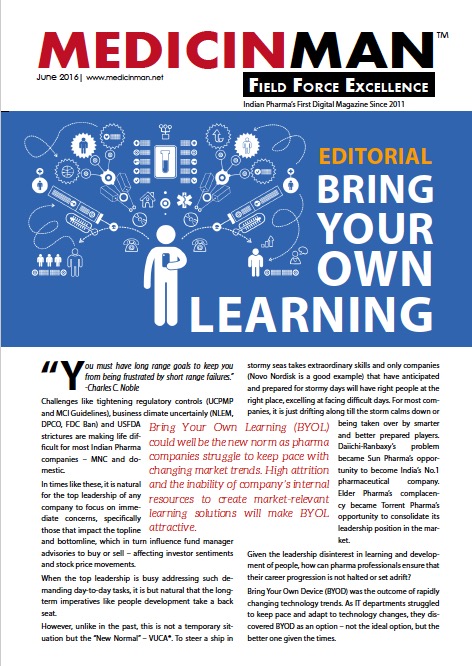 Inside this Issue
1. Hire for Fire! by K. Hariram
A 'fire in the belly' (or hunger to succeed), is the most important quality needed for sales – the other skills can be taught.
2. 'State of Flow' and Peak Performance by Vivek Hattangadi
When competence meets challenge, 'state of flow' ensues – a mental state of high engagement with the task at hand, no matter how seemingly difficult.
3. A Sustainable Commercial Model for Indian Pharma by Hanno Wolfram
Part 2 of our Q&A with Hanno Wolfram.
4. DigiPharmaX 2016 by DigiPharmaX
Awarding Digital Excellence in Pharma. Nominations invited. Visit digipharmax.com
5. Satya Mahesh's Must-Have Apps for the Tech-Enabled Medical Rep by Satya Mahesh
PART I in a list of must-have mobile apps in 12 categories from Learning and Development to Infotainment, curated by Satya Mahesh.
6. The Growing Concern with Household Medical Stockpiles by Ajesh Shah
In India, medicines are often not treated with the caution they deserve and pharmacies are both the cause and solution to the problem.
7. Measuring RoI of Marketing Spends Using Closed Loop Digital Marketing by Phanish Chandra
Closed Loop Digital Marketing for Pharma can help break the cycle of uncertainty over RoI from promotional activities to Doctors.