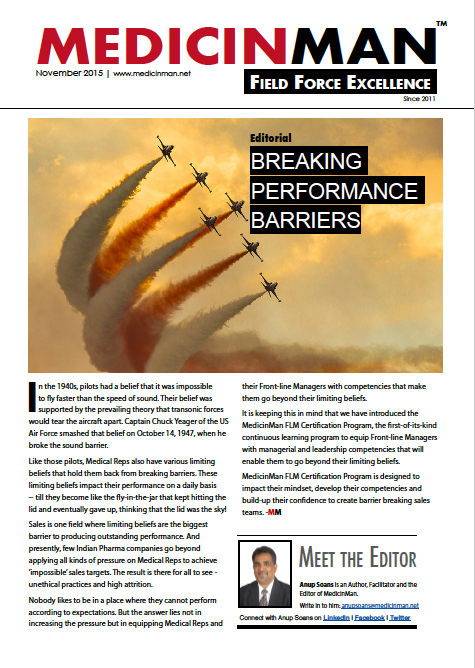 Inside this Issue
1. LinkedIn Leadership from K. Hariram
"How to lead a team of seniors" and "importance of keeping the ego in check when giving negative feedback" are issues covered in this edition.
2. Patient Access Part-III: Future of eHealthcare – Patient Convenience by Pankaj Mehrotra
Providing patients with an integrated health solution rather than just pills, is the future of pharma.
3. e-Pharmacies Are Here to Stay by Rinkesh Shah
Only a few compliance issues remain which can easily be ironed out. The consumer will benefit from this service.
4. Personalized Learning by Gopal Kishore
Using technology to make learning personalized is both cost effective and impactful.
5. What Barcodes Can Bring to Patient Support Programmes by Amaninder S Dhillon
Barcoding medicine packs can throw up valuable data for pharma companies while enhancing patient compliance.
6. Real World Data: A Primer by Ramandish Arora, Mohit Kumar Bhutani, Richa Goyal and Mahendra Kumar Rai
Unlike experimental data, real world data is more robust in terms of predicting outcomes, once inconsistancies are weeded out.
7. To, Every New Frontline Manager by K. Hariram
An open letter to every new Frontline Manager, in verse.